Jump offers one of the best-practice services in Daycare, Pre-Kindy, Kindy and Out of School Hours Care in Perth.
Jump Carey Early Development Services was created by Carey Baptist Church in 2008 as a place where families and children can experience God's grace and goodness. The Church had a desire to launch an early learning facility that held Christian values, where children could be loved and supported spiritually, academically, socially, and physically as they learn, engage, and grow.  
Our values — Courage, Respect, Humility, Integrity, Kindness, — underpin everything we do.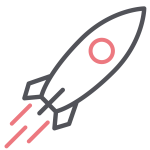 We exist to holistically support, strengthen, and serve children and their families through the early years. 
A community where children are loved, nurtured and understand that God loves and cares for them. 
It's no secret that young children need safety, love, conversation, and a stimulating environment to develop and keep important synapses in the brain. Young early childhood experiences are critical to the healthy emotional and intellectual development of children. Research has shown that brain connections that lead to later success grow out of positive attachment and nurturing, supportive, predictable care. This type of environment fosters curiosity, creativity, and self-confidence.   
We understand that infants and toddlers learn about themselves and their world during interactions with others — that's why Jump's focus is relational. Our Educators work hard to build emotionally-safe environments through genuine relationships where children are heard and respected. We facilitate positive self-esteem and high self-worth so each child has strong, lifelong emotional intelligence, giving them the ability to cope with life's challenges. Education and care for children of all ages in our services is research-based, making the most of daily routines and providing rich educational and play–based opportunities through our programs. 
At Jump, we respect children and view them as competent and capable, utilising best practice research and the respect principles by Emmi Pikler.
We encourage children to be independent, mobile, and engage in opportunities for learning that captivate and create wonder.
Jump strives to provide daily opportunities that reinforce every child's belief in their sense of self as a confident decision-maker. We adopt a collaborative and consistent approach to holistically caring for the family. 
Jump is not just another daycare; it's a community
I have been amazed at the lengths staff go to in making a child and parent feel welcomed and loved. They even take the time to help my girls with their school work and they just genuinely care about every child. 
– Sally, Parent