We cannot wait to get to know you.
It is our mission to support, strengthen, and serve families through the Early Years. We would love to meet you and your family and give you an Enrolment Pack containing all the information you need. 
Our enrolment process has three simple steps. 
Families are welcome any time at Jump. Mums, Dads, and caregivers learn so much about who we are and how we do things when they tour our services and facilities. You'll meet some of our Jump Educators and see how they holistically care for each child, hear about what we offer, and learn about our advanced approach to Early Years learning.  
2. Browse our Enrolment Pack
We have a large, pram-friendly lounge available for parents to not only explore enrolment, but utilise a library of parenting resources in a calm environment. If you have any questions, any of our friendly team would be happy to chat with you.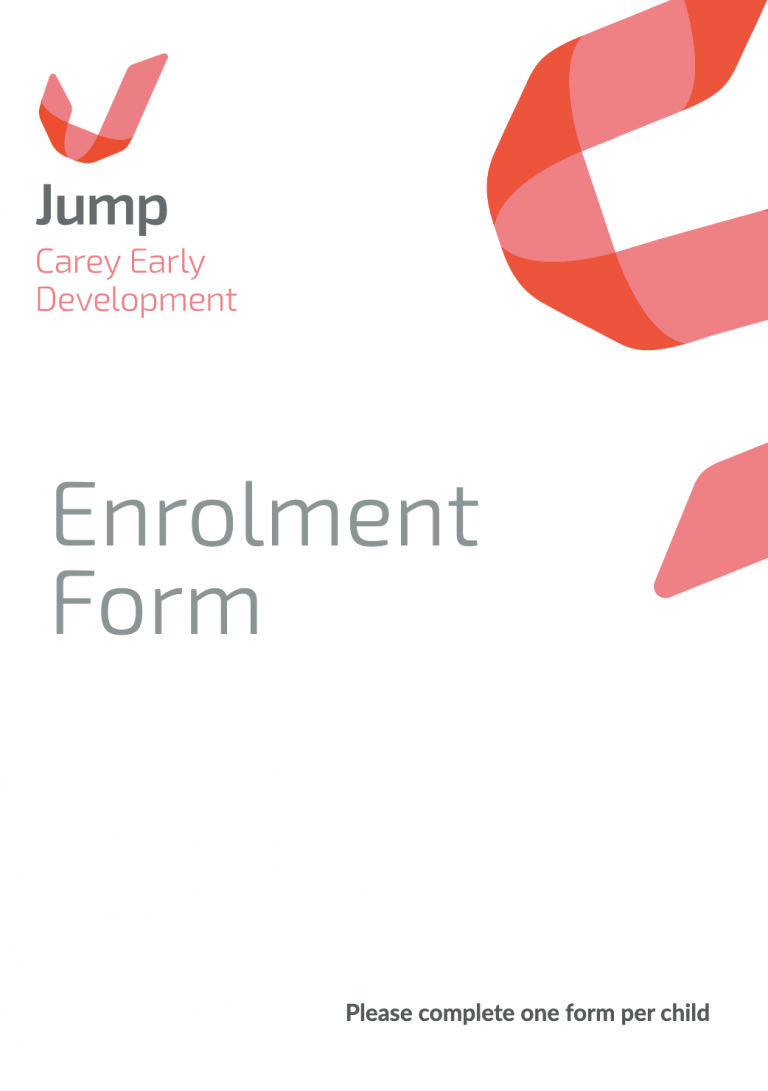 3. Fill in our Enrolment Form
Download, complete, and return an Enrolment Form to be placed on the waitlist at Jump. There is no fee to be placed on the waitlist.
When you are offered a place, a start date and an orientation date are arranged. Two weeks' fees are payable at this time to confirm your child's enrolment (this is standard for early education and care facilities). You'll receive a formal email confirming your child's position and orientation date. If you withdraw from the service after confirming your enrolment date, or if you decline the position after orientation has occurred, the deposit payment is non-refundable. On the first day your child attends, this payment is credited to your account, representing your child's first two weeks' fee in advance.